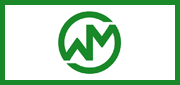 Maney Publishing has added its range of material science and engineering e-books to databases from EBSCO Publishing (EBSCO), which offers nearly 300,000 e-books and more than 375 research databases available via EBSCOhost®. E-books published by Maney that are available from EBSCO include the publications of the European Federation of Corrosion.
Maney has also included 22 additional journal titles in EBSCOhost databases available from December 2011. This complements the existing selected Maney publications available from EBSCO. The resources available through EBSCOhost databases complement existing subscription services to the full Maney list, making access to key publications simpler to the library user.
The new agreement will enable Maney to disseminate research and information available in these selected journals and e-books to a wider audience. Further changes enable existing subscribers to access a diverse range of content within the print and e-journal collection, therefore gaining further exposure for Maney publications.
Shelly Turner, Maney's Director of Sales and Marketing is pleased to have extended the agreement "Maney is impressed with the level of service that has been provided by EBSCO Publishing, we believe inclusion through the widely-used EBSCOhost platform will lead to our journals and e-books being more easily and widely available."
Melissa D'Amato, Vice President, Publisher Relations at EBSCO Publishing comments: "Having access to the rich content Maney provides via EBSCOhost benefits researchers and adding e-book content to the platform allows researchers access to even more content in one place."