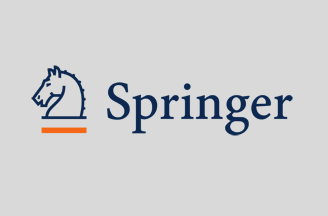 The editors of the new Open Access journal Materials for Renewable and Sustainable Energy have elected the Best Paper among those published in 2013. The winning paper is "Self-standing electrochemical double layer capacitors for operation in severe temperature conditions," by authors Pierre-Louis Taberna and colleagues at the Université Paul Sabatier and at Thales Research and Technology, France. The authors will receive a $5,000 prize alongside this honor. The prize is generously sponsored by the King Abdulaziz City for Science and Technology (KACST).
The paper presents the design of self-supported electrodes for small-size electrochemical double layer capacitors made of only multiwall carbon nanotubes, named buckypapers. These devices show great promise as energy sources for wearable electronic devices in extreme temperatures – between minus-50 and plus-100 degrees Celsius . The design involved the use of ionic liquids, which are "green" solvents, and make the production of these components better from an environmental standpoint.
"We are delighted to announce the best paper of 2013 from Materials for Renewable and Sustainable Energy," wrote the journal's Editors in Chief Husam Alshareef and Enrico Traversa. "We launched this journal to support and disseminate novel materials and structures that will help us to progress toward a sustainable future powered with renewable energy sources.  By making the journal Open Access we hope to accelerate knowledge, discovery and development of new solutions to help with some of our most pressing energy challenges. We are thrilled to receive submissions of this caliber, and encourage anyone researching these areas to submit their papers to our editorial team."
Materials for Renewable and Sustainable Energy is the world's foremost interdisciplinary Open Access journal on all aspects of materials for the deployment of renewable and sustainable energy technologies. The journal is the result of a partnership between KACST and Springer, and is published within the SpringerOpen portfolio of publications. The journal does not levy an article publication fee from authors.