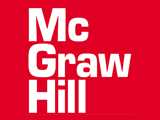 McGraw-Hill Education, a leading digital learning company, today announced that it has agreed to acquire Engrade, the developer of an open digital platform for K-12 education that unifies the data, curriculum and tools that educators use every day to drive student achievement and inform district educational strategy. The move enables McGraw-Hill Educationto meet U.S. K-12 schools' growing demand for platforms that bring together the delivery of digital instructional content and assessments and the analysis of student information and performance data. Terms of the deal, which is expected to close imminently, were not disclosed.
The acquisition is one of several that McGraw-Hill Education has made since it was acquired by funds affiliated with Apollo Global Management, LLC (NYSE: APO) inMarch 2013. In June 2013, the company acquired the ALEKS Corporation, a developer of adaptive learning technology for K-12 and higher education.
"As states and districts continue to search for ways to improve the effectiveness of teaching and personalized instruction, the need for an open, centralized technology platform that can provide actionable data and manage instructional interactions with students will only continue to grow," said Buzz Waterhouse, president and CEO of McGraw-Hill Education. "By combining our content and assessment with Engrade's platform and tools in an integration-friendly ecosystem, we will help schools bring together the elements of digital education in a cohesive, learner-focused system that advances student achievement. We're also excited to welcome Engrade's technology team, which is one of the best in education."
As part of McGraw-Hill Education's commitment to open standards, the company plans to grow Engrade's platform under its current business model while also deeply integrating Engrade with McGraw-Hill Education's own digital platforms.
"Education in the U.S. and around the world has been undergoing rapid change in recent years that will only accelerate in the next decade," added Zach Posner, CEO of Engrade. "There's no better company for us to join forces with than McGraw-Hill Education; combining their 125 years of educational expertise with Engrade's personalized learning platform empowers schools to offer each student a personalized educational experience. With the Engrade platform, students can log in once and use multiple tools and content sources, and teachers and administrators can track a student's progress in all of those tools from a single dashboard."
McGraw-Hill Education will maintain Engrade's current offices in Santa Monica, Calif.