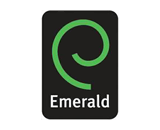 A new service provided by Aberystwyth University which aims to provide busy professionals across the globe with university accreditation was officially launched by the Minister for Education and Skills, Huw Lewis AM, on Monday 23 September.
Aberystwyth has teamed up with Emerald Group Publishing Limited, a leading global publisher of international library and information management research and ASLIB, The Association for Information Management, to provide employees and employers across the globe with higher education accreditation in information leadership.
'Pathways to Information Leadership' is an online and e-learning professional development programme which offers over 25 courses for individuals who want to become, or aspire to be, information leaders.
Professor April McMahon, Aberystwyth University's Vice-Chancellor, said; "We are delighted to formally announce our partnership with Emerald and ASLIB. This provides us with an excellent opportunity to further develop our provision of distance learning, alongside a global leader in publishing. E-learning and distance learning are in the news at present, but at Aberystwyth and especially in our Department of Information Studies, we have a distinguished history in this domain reaching back more than 25 years."
Tony Roche, Publishing Director at Emerald, said; "We are delighted to be working with Aberystwyth University on this exciting project.  There is a growing appetite, globally, for distance learning and we are particularly pleased to be developing what we believe is an excellent opportunity for individuals to learn and engage online in personal development, through this convenient and flexible approach."
The Minister for Education and Skills, Huw Lewis AM, said; "I am pleased to have this opportunity to mark this new venture between Aberystwyth University and Emerald Publishing. Higher Education institutions must continue to explore actively new ways of interacting with learners and collaborations such as this are a good example of how institutions can make best use of emerging technologies to engage learners."
As busy professionals find it increasingly difficult to find time to devote to formal learning and qualifications, the Pathways approach enables learning that is targeted at the specific requirements of the learner or their organisation combining flexibility and convenience.
A significant element of the new programme is a student's ability to bank credits towards University awards at Postgraduate Certificate, Postgraduate Diploma and Master's level. This approach blends a flexible approach to learning with the rigour and support of a formal university accreditation process and qualification.
The University's Pro Vice-Chancellor for Student Experience and International, Professor John Grattan adds; "One of our objectives is to increase the distance and e-learning opportunities at Aberystwyth, encouraging people from all backgrounds and across the globe to develop their skills and maximise their personal potential.
"The wonderful thing about the Pathways programme is that an individual can gain a University qualification whilst still working, leading to improved personal and career development.
"They can also start their course at any time and can be assured of accessible course content from experienced subject experts."
More information on the courses can visit the Pathways website on https://www.infoleader.org/