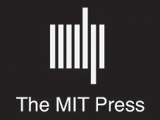 The MIT Press has named Amy Brand PhD '89, an executive with a wide array of experience in academic publishing and communications, as its new director. She will begin in this position on July 20.
Brand has previously worked at multiple universities in publishing and scholarly communications — including a period as an editor at the MIT Press — in addition to holding leadership roles with independent firms that facilitate scholarly publishing and research. Her doctorate is in cognitive science, a traditional area of strength at the press.
"I am thrilled to be returning to MIT as director of the MIT Press," Brand told MIT News. "My years as a graduate student and at the press were among the most gratifying in my career, and it is especially exciting to make this homecoming and assume leadership of the press at a time when academic publishers are being challenged to reinvent themselves. Like the Institute itself, the MIT Press has a stellar reputation and a history of taking risks, and I'm looking forward to breaking new ground."
MIT hired Brand after an extensive search run by a committee composed of both MIT-based members and external experts in academic publishing.
"Amy's breadth of experience across many sectors of the scholarly communication system make her the ideal leader for the MIT Press at this time of tremendous change and opportunity in scholarly publishing," says Chris Bourg, director of the MIT Libraries, who chaired the search committee for the position.
Most recently, since early 2014, Brand has been a vice president at Digital Science, a firm that produces software for scientific research and is a division of the Holtzbrinck Publishing Group, the majority owner of Springer Nature, publisher of the journal Nature, among other titles.
From 2008 until 2013, Brand was at Harvard University, where she worked as assistant provost for faculty appointments and information and as a program manager in Harvard's Office for Scholarly Communication.
Brand served from 1994 to 2000 as an executive editor for the MIT Press in the area of cognitive science and linguistics.
Brand has also worked for Ingenta, an e-journal hosting platform, and CrossRef, a nonprofit association of academic publishers that has helped develop the Digital Object Identifier (DOI), a standard for scholarly referencing.
Brand graduated with a degree in linguistics from Barnard College in 1985 before obtaining her doctorate from MIT. She was a postdoc at the Institute for Research in Cognitive Science at the University of Pennsylvania from 1989 until 1992, before moving into academic publishing.
In a letter to MIT faculty, Bourg added that as director of the MIT Press, Brand will oversee "all aspects of its business and operations, from traditional content acquisition through the development and management of innovative tools and technologies for the delivery of ideas and intellectual property to a worldwide audience." The director will also develop new initiatives and steer the press's publishing list to reflect the intellectual orientation of the Institute.
One of the largest and most respected university presses in the world, the MIT Press is known for quality, innovation, and distinctive design. The press publishes books, journals, and digital products in selected fields across the humanities, social sciences, and sciences. Its major fields include art and architecture; cognitive science; computer science; economics; environmental science; and science, technology, and society studies. The press is noted for its work in emerging fields of scholarship, its international distribution, and its pioneering uses of technology.
Brand succeeds Ellen W. Faran, who has served as director of the MIT Press since 2003, and who oversaw its continued expansion into areas of digital distribution while sustaining its strengths in acquisitions and journal publishing.