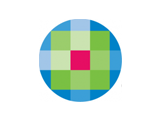 The National League for Nursing (NLN) has teamed with Lippincott Williams & Wilkins (LWW), part of Wolters Kluwer Health, to expand the scope and reach of its publishing.
LWW will be the exclusive distributor of print and e-books for the NLN, and will provide market development and production support for the program. The NLN, the nation's largest membership organization for nurse faculty and leaders in nursing education, will collaborate with LWW to determine book topics and authors, and will work with NLN members to ensure that the content meets the needs of nurse faculty.
As the first phase of this partnership, LWW is overseeing the publication of three NLN titles which will be showcased at the 2012 NLN Education Summit, which started yesterday in Anaheim, CA. More than 1,500 of the nation's leading nurse educators and researcher will participate in this year's summit from September 19-22, 2012. The new releases, available in print and e-book, include:
Hispanic Voices: Progreso, Poder, y Promesa
Simulation in Nursing Education: From Conceptualization to Evaluation; 2nd edition
The Scope of Practice for Academic Nurse Educators
As an additional benefit of the NLN partnership with LWW, NLN members will receive a 20 percent discount on products available via lww.com. LWW and the NLN will also work together to deliver member-only engagement opportunities.
"This partnership enables the National League of Nursing to expand the reach of our publishing, and to further drive educational outcomes that ultimately improve our nation's health," said Dr. Beverly Malone, CEO of the NLN. "LWW has the expertise to guide us as we build our content portfolio, support our Centers for Nursing Education, and help faculty advance in their careers. We know we can count on LWW to broaden the influence of our titles and provide our members with top notch services and support."
A leading publisher of trusted nursing and other health content, LWW produces high quality, student-tested and faculty-endorsed resources for students, faculty, and practitioners in nursing and health-related fields. LWW's text and review products, as well as e-books, mobile apps, and online solutions support nursing students, educators, and institutions.
"The National League for Nursing is a leading force and driver of excellence in nursing education. LWW shares the commitment to strengthen the nursing workforce," says Susan Driscoll, CEO of Wolters Kluwer Health's Professional and Education Group. "We look forward to collaborating with the NLN, with nurse faculty, and with key opinion leaders, to rapidly develop and promote groundbreaking offerings for faculty and student development."