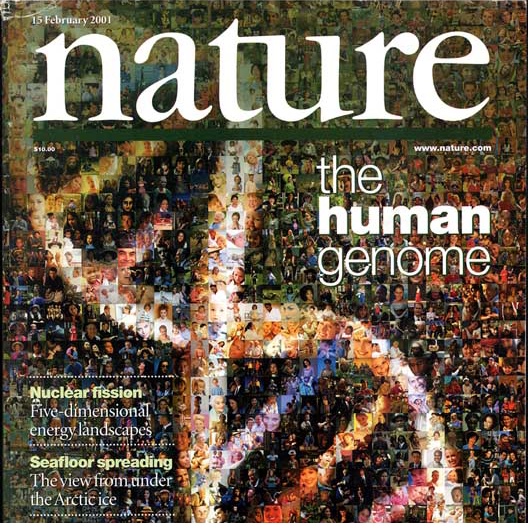 This week Thomson Reuters published the 2010 Journal Citation Report (JCR). Nature Publishing Group (NPG) achieved outstanding results, with Nature's Impact Factor for 2010 reaching a new high of 36.101. Nature articles received over 500,000 citations in 2010, making it the most highly cited journal in the JCR.
Nature Chemistry received a first impact factor of 17.927, debuting as the number 1 primary research journal in the multidisciplinary chemistry category. Sixteen titles published by NPG lead their JCR categories, and 17 Nature titles are in the top 50 journals by Impact Factor in the JCR.
"We recognise the limitations and overuse of impact factors, but citations remain a clear indicator of usage, relevance and scientific value," said Steven Inchcoombe, Managing Director, Nature Publishing Group. "For us the real validation of our journals is more complex. Researchers choosing to submit their best work to us; over 5000 peer reviewers agreeing to review for Nature in 2010; more than 5000 institutions subscribing to our journals; over 7 million unique users a month for nature.com. These are all important indicators that we are achieving our goal to filter and select for scientific significance."
"We thank our referees for the important part that they play in ensuring that Nature and its sister journals continue to publish a high standard of work," said Dr Philip Campbell, Editor-in-Chief,Nature and the Nature journals. "We also thank our authors for entrusting their outstanding research to us. The selection criteria of Nature are aimed at scientific significance. That in turn may lead to citation impact and media coverage, but Nature editors aren't driven by those considerations."
Nature and its sister journals employ in-house professional editors, all of whom are scientists, with Ph.D.s and in most cases postdoc, faculty or industrial experience. "We believe fast, efficient publishing operations are well served by our full time editorial staff," said Dr Campbell. "We use our best judgement to avoid unnecessary work for authors. Many authors happily confirm that their article was much improved by rigorous peer review – sometimes necessitating additional work by the researchers – and by the editorial process."
NPG continues to explore article level metrics and other indicators of quality, impact, reach and value. Above all else, NPG's goal is serve global science and scientists, and to provide maximum visibility and discoverability for authors and their research.