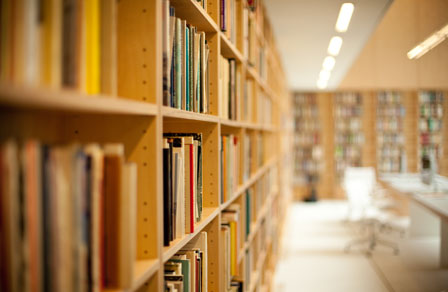 Re-imaging the role of the library is key to demonstrating value in the developing world SAGE report highlights examples of best practice to enhance working relationships between librarians and faculty in developing countries
Raising awareness of how the library supports teaching and research staff is key to demonstrating library value in developing countries, concludes a new report published today. The findings are the result of a six-month research study with twelve developing country institutions conducted by SAGE exploring perceptions of the value of academic libraries by teaching and research staff in developing countries.
'Library Value in the Developing World' reports that developing-country librarians are beginning to recognize the importance of evaluating their value for research and teaching staff. Communicating the value of their role however, remains a key challenge. Librarians noted that whilst they receive positive feedback about the resource collections they provide, there is limited awareness of how librarians can better support research and teaching staff beyond these traditional parameters.
Chief considerations
Outlined in the report are examples of best practice from the case study institutions, along with recommendations on how working relations between academic libraries and stakeholders could be enhanced. These include:
The report highlights the value of increased engagement between individual libraries and their academic staff to help reinforce their changing role in supporting academia and in supporting training and advice. Developing research partnerships, integrated teaching, research services and literacy instruction were all considered part of the 'reinvented' librarian role, beyond providing access to resources. The report suggests that librarians are building an increased understanding of marketing skills, as well as developing external relationships with the scholarly community to promote advocacy for the library.
Support from the university
Universities can also help to build awareness of the role of the library, the report advises, by investing in the professional development of librarians in both their provision of research and teaching skills, and by enabling librarians more contact time with research and teaching staff. It also advises that the University provide internal marketing support to help raise the status and recognition of librarians and the value they add to the work of academic colleagues and senior managers.
Collaboration with publishers
There are also considerations for publishers. The report advises that further research be conducted to understand the ongoing needs of developing-country libraries and their work. Part of this includes the adaptation of marketing and online resources to enable greater access for those in developing countries.
The full report can be accessed from: http://www.sagepublications.com/libraries/dw . Follow the conversations on twitter at #libvalue