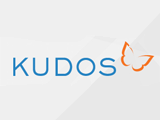 Kudos (www.growkudos.com), which helps researchers maximize the reach and impact of their publications, has announced new partners for its publisher and institutional editions.
ETH Zürich, Hong Kong Baptist University, Los Alamos National Laboratory and the University of Stockholm are the latest participants in Kudos' pilot for institutions. This program is shaping the development of a service that will help universities and research institutes understand how their researchers are using Kudos' tools to explain and share work, and what effect these actions are having. The intelligence generated by Kudos will help shape the outreach that institutions are able to undertake, and the support they are able to provide – from surfacing researchers' social media activity and signposting high-interest research that may benefit from additional media activity, to highlighting those that need more guidance to help them maximize the visibility of their work.
These insights and benefits also underpin the Kudos Publisher Edition, for which the latest customers are The Journal of Bone and Joint Surgery, Inc (JBJS) and The Journal of Orthopaedic & Sports Physical Therapy® (JOSPT®). Edith Holmes, Executive Director and Publisher at JOSPT, explains why she and her colleagues decided to participate in Kudos: "Shared services such as Kudos provide a cost-effective way for smaller, independent publishers like JOSPT to expand the support we can give to authors. It helps maximize our capacity for outreach and drives additional readership and impact for the research we publish."
Over 47,000 researchers have now signed up to use the free Kudos toolkit, through which they can explain their work in plain language, enrich it with links to contextual resources, share it via email, web and social networks, and measure the effect of these actions against a range of metrics including full text downloads, altmetrics and citations. The Kudos service is unique in enabling researchers to understand and take control of the reach and impact of their work across multiple publishers, communications channels and metrics.
In the next couple of weeks, the Kudos team will be at the Society for Scholarly Publishing Annual Meeting in Crystal City, VA and the Association of Research Managers and Administrators Annual Conference in Brighton, UK. Do get in touch if you'd like to catch up with us at one of these events.