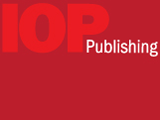 Physics Connect, an online innovation service that aims to bridge the gap between academia and industry, has been launched on physicsworld.com.
The new service enables anyone planning a scientific or engineering project to source products, services and expertise from both commercial suppliers and research institutes. Users can search for relevant information, and can also make valuable connections with organizations from all over the world.
Physics Connect was launched after research by the Institute of Physics revealed that hi-tech companies struggle to find out about the services and experimental facilities offered by universities. "A recent report by the UK's science and technology select committee found that small businesses lack access to large experimental facilities," said John Brindley, the Institute's director for membership and business. "We hope that Physics Connect will enhance knowledge exchange and create new partnerships and collaborations between the research and business communities."
Physics Connect will list thousands of scientific companies, businesses, non-profit organizations, institutions and experts from around the world. Any company or research institution will be able to add their information free of charge.
For more information, go to connect.physicsworld.com