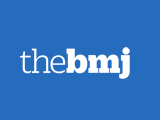 Now in its seventh year, the awards have become firmly established as the UK medical profession's Oscar ceremony, celebrating outstanding achievement and leadership in many fields.
The winners will be announced at a glittering ceremony on Wednesday 6 May 2015 at the Westminster Park Plaza Hotel in London attended by the most influential people in UK medicine.
The BMJ's editor in chief, Fiona Godlee said: "More than 70 teams and individuals have been honoured since the awards were introduced in 2009 and last year we received over 400 entries – clear evidence of the exceptional work taking place across the UK to improve patient care."
The main sponsor for 2015 will once again be the MDDUS (Medical and Dental Defence Union of Scotland), and there are 13 categories.
Some will be familiar from previous years, such as the hotly contested UK Research Paper of the Year award and the award for Best Primary Care Team. But others are new and reflect today's medical priorities: there are awards for teams carrying out inspirational work in mental health, palliative care, and dementia care, all of which struggle to achieve greater recognition.
Also new for 2015 are awards for teams that have made exceptional contributions to the health of women and to the field of medical imaging.
Entries can be submitted online at www.thebmjawards.com and a shortlist in each category will be announced in February. Judging will take place at the end of March.
Once again, the Lifetime Achievement award will honour someone whose career exemplifies the qualities most valued in medicine: a pioneer, a champion, or an original thinker who has made a big impact. Nominations are welcomed at www.thebmjawards.com, and the winner will be chosen by a panel of judges chaired by The BMJ's editor in chief, Fiona Godlee.
Further sponsors already confirmed for 2015 are MDDUS for Primary Care team, GSK for Lifetime Achievement, Takeda for Gastroenterology team, and joint sponsors for Clinical Leadership team are GMC and Faculty of Medical Leadership and Management.