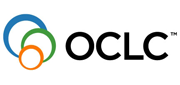 OCLC and Elsevier, a leading provider of scientific, technical and medical (STM) information products and services worldwide, have signed an agreement that will make the full text from Elsevier's SciVerse ScienceDirect journals and e-books available to users of OCLC's WorldCat Local.
The expanded partnership makes it possible for researchers and students to search the full text of content from SciVerse ScienceDirect through WorldCat Local, OCLC's discovery and delivery service that offers access to more than 922 million items through a single search box. Authenticated users from subscribing libraries can then access the full text of these journals and e-books. The new full-text searching feature is in addition to indexing and abstracts from Elsevier already available through WorldCat Local.
"OCLC welcomes this opportunity to broaden our long-term partnership with Elsevier, one of the leading STM publishers in the world," said Chip Nilges, OCLC Vice President, Business Development. "WorldCat Local users will now be able to search, find and access full text from Elsevier's SciVerse ScienceDirect journals and e-books. This expanded partnership will create more value for libraries and researchers who depend on access to this vital content."
With this collaboration, Elsevier is strengthening its commitment to the library community, simplifying research for library patrons and enhancing usage of its scientific publications.
"We recognize that our users are accessing information in many different ways," says Yukun Harsono, Senior Vice President, Search & Discovery, Academic and Government Markets at Elsevier. "The addition of full-text articles and e-book chapters from SciVerse ScienceDirect to OCLC WorldCat stems from our continuous commitment to ensure that the content we provide is available and easily found through the discovery platforms our customers use."
WorldCat Local is available as a stand-alone discovery and delivery service, and as part of OCLC WorldShare Management Services.
As part of this expanded partnership, Elsevier has also added access to e-book data through WorldCat.org, the Web destination for broad, Webscale discovery of library resources.
This agreement continues OCLC's efforts, on behalf of its member libraries, to enable access to all library collections and services through WorldCat.