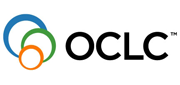 The Website for Small Libraries project, which began as an OCLC Innovation Lab experiment in 2011, is now available as a beta service for any library wishing to set up its own website.
By participating in the project, libraries will be able to quickly and easily set up a website that provides basic functionality for making small collection information available on the Web, setting up users, checking materials in and out, placing holds, and providing library contact, location, service and event information.
"The goal of the Website for Small Libraries project was easily stated, but not so easily realized," said Mike Teets, OCLC Vice President, Innovation. "We wanted small libraries with collections of 20,000 items or less to be able to have a simple, inexpensive yet functional presence on the Web."
Four South Dakota libraries, as well as the South Dakota State Library, were part of the project's pilot. "Many of our libraries have a staff of just one or two, and small budgets," said Dan Siebersma, South Dakota State Librarian. "A product that makes it easy for these libraries to have a website with a minimum amount of effort and at a low cost is very desirable. The inventory feature that would allow people to access a library's collection from the comfort of their home is the icing on the cake."
In order to make the site as easy to use as possible, the site relies on simple editing of predefined templates to populate the Web presence. It can take just a few minutes to have a library site up and available to patrons on the Web, as well as on mobile and tablet devices. The service uses a set of wizards to import collection and user information in a wide variety of formats. It uses statistical algorithms and WorldCat to determine structure and field contents to ease the import processes. Complexity is kept to a minimum by focusing on the minimum fields necessary to make collections accessible.
Tip House, Chief Architect, Global Infrastructure for OCLC, and one of the lead programmers on the project, explained the basic features: "Libraries can provide and promote basic information about their locations, content, events and services using a set of easily updated templates and widgets. Users can create an account, search for materials, place and delete holds, and see their history. It is, essentially, a very basic inventory model for libraries."
Mr. Teets stressed that this is not a full-featured library management service, but an option for those small libraries that have not been able to take advantage of traditional library systems due to size, cost or technological restrictions.
"If a library already has an ILS, this will not replicate that kind of system. It's not meant to," said Mr. Teets. "Our research suggested that as many as half of the libraries with one or two employees had, essentially, no Web presence. This project hopes to positively impact those libraries and their users."
"WebJunction has worked with small and rural libraries since its inception," said Jennifer Peterson, WebJunction Community Manager. "Many of these libraries don't have the time, money or technical background to implement a full-scale, online management service. This project will enable them to reach their users on the Web in an entirely new way. And because the sites are optimized to run well on mobile devices, they'll be able to connect to users for whom the mobile Internet is now the main way of getting online."
"We hope this is a useful, affordable option for small libraries that want to establish a Web-based connection to their communities," said Mr. Teets.
Libraries interested in signing up can do so at http://beta.worldcat.org/lib/. Participation in the project costs $500 per year and comes with a 90-day trial period. Libraries are free to import and export their collection and patron data as they try the service, as well as through the product life.
State library organizations, consortia and other library groups interested in group rates should contact their OCLC Library Services consultant.