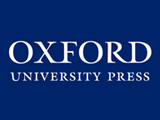 Nelson Thornes will formally integrate into Oxford University Press early next year, it was announced today.
OUP, which is a department of the University of Oxford, acquired the educational publisher in January 2013. It has since operated Nelson Thornes as a standalone subsidiary.
Today OUP outlined its vision for the future, with Nelson Thornes' wide range of print and digital publishing joining the wider group as part of OUP's Oxford Education division.
Nelson Thornes covers a broad range of subject areas with its home learning, primary, secondary, and vocational resources. From early 2014 its former titles will be published under the OUP imprint and will be sold and distributed alongside Oxford resources. Its popular online secondary brand, Kerboodle, will be adopted across all OUP's secondary digital publishing.
Its Cheltenham office is expected to remain open until March 2015, and its premises in Newcastle will remain open for the foreseeable future. Employees will be combined into a single structure as part of the transfer, and full consultations will take place with all staff affected.
Kate Harris, Managing Director of Oxford Education, said: "Nelson Thornes has a wealth of excellent print and digital materials, which add breadth and additional quality to the OUP range. With our combined resources we will be able to provide unprecedented support for teachers and students in pursuit of our mission."
Richard Hodson, Managing Director of Nelson Thornes, said: "Today marks the next step in our future as part of OUP. Our priority will be to manage the transition very closely—ensuring a smooth process for employees, and giving customers continued access to the widest range of resources."
In the immediate future customers should continue to purchase titles from OUP and Nelson Thornes independently. Further information will be provided as and when any changes are made to ordering processes.