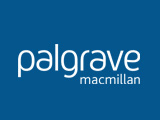 An open and transparent peer review trial for academic books in the humanities and social sciences has been launched today by Palgrave Macmillan.
The trial, which is live at www.palgraveopenreview.com, will run for six weeks and is the first open peer review trial for book proposals. Academics from all disciplines, in all locations and at all stages in their career are encouraged to take part.
It will include seven monograph proposals, one edited collection, and one proposal for a Palgrave Pivot, the mid-length ebook format from Palgrave Macmillan.
Carrie Calder, Director of Market Development said: "Rigorous peer review is at the heart of academic publishing. However, 'traditional' peer review, while effective in many ways, has some limitations. We see this experiment as an opportunity to contribute to the emerging debate on opening up the closed peer review system, and increasing transparency in academic publishing."
The works which will be included in the experiment are:
·         Creating Economic Growth: Lessons for Europe, by Dr Marco Magnani at Harvard University, US
·         Asylum Seekers, Social Work and Racism, a Palgrave Pivot by Dr Shepard Masocha at the University of Kent, UK
·         Serious Leisure and Self-Fulfilment by Professor Robert Stebbins, University of Calgary, Canada
·         Rosa Luxemburg: Theory of Accumulation and Imperialism by Tadeusz Kowalik, translated by Jan Toporowski and Hannah Szymborska, SOAS, University of London
·         Cuban Women and Salsa by Professor Delia Poey at Florida State University, US
·         Race and the Brazilian Body by Professor Jennifer Roth-Gordon at the University of Arizona, US
·         Thinking through Digital Media, by Dale Hudson at New York University, Abu Dhabi, UAE and Professor Patricia Zimmerman at Ithaca College, US
·         Embodiment and Horror Cinema, by Professor Larrie Dudenhoeffer at Kennesaw State University, US
·         Digital Leisure, the Internet and Popular Culture, by Professor Karl Spracklen at Leeds Metropolitan University, UK
·         Intimacies, Critical Consumption and Diverse Economies, a collection edited by Dr Emma Casey at Kingston University, UK and Professor Yvette Taylor at London South Bank University, UK