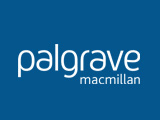 Academic publisher Palgrave Macmillan has announced that it is focusing on publishing more humanities and social science scholarship from Asia, especially China. New Perspectives on Chinese Politics and Society is the first Palgrave Macmillan series that has been commissioned from China and will be launched in 2015. The series will be edited by Yang Zhong, Changjiang Distinguished Professor and Zhiyuan Chair Professor at Shanghai Jiao Tong University, and Professor of Political Science at the University of Tennessee.
Rapid growth has posed new challenges for sustainable political and economic development in China. This series is dedicated to the study of modern Chinese politics and society by publishing research from scholars based in China and the region. Taking an empirical approach, the series draws on case studies, field work, surveys, and quantitative analysis in an endeavour to provide unique perspectives and insights from academics based in China. Forthcoming titles in this series will cover political culture, civil society, political economy and governance.
In the first half of 2014, Palgrave Macmillan signed agreements to publish over 25 monographs with China‐based authors in the social sciences, humanities, economics and finance.