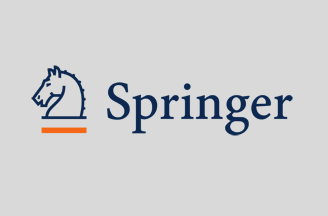 Springer Science+Business Media is pleased to announce the release of Papers 3: a completely redesigned version of Papers, the software that revolutionizes how you manage your research and work documents. In addition to a newly designed Papers 3 for Mac, Papers 3 for iOS brings a full workflow solution to mobile devices. Accompanying these two new products, Papers for Windows has been updated to synchronize with iPad and iPhone as well, allowing for portability across all three platforms.
As our body of knowledge grows, discovering content relevant to your field of research and communicating science can be more complex. Papers provides powerful tools to address not only content organization, but also discovery. It is an award-winning and unique workflow solution for your desktop or iOS enabled mobile device (iPad, iPhone and iPod Touch). It allows users to find articles using any of its 25+ built-in search engines, import and organize articles and documents according to their preferences, read and annotate articles, enter and format citations in over 600 styles and a wide range of applications such as emails and PowerPoint files, and share articles via social media. This full workplace package supports every step of the research process and makes it stand out from the competition.
Papers is already popular at major institutions and corporations, and is now available as an institutional version, featuring valuable administrator tools. The latest version includes Paper 3 for Mac that has a workflow to help better organize your personal library of research, Dropbox syncing across multiple devices and social media integration. The iOS app has these features alongside added capabilities such as a PDF reader that allows you to highlight and take notes right in your PDF files, search text within the PDF, navigate through the content using your annotations, assign keywords, labels, and organize in collections. Papers 3 is more powerful than ever at extracting meta data for your resources, effortlessly completing the important information for your library entries.
To find out more about Papers visit the website (http://papersapp.com) where you can watch videos which introduce you to the desktop and iOS version of Papers.