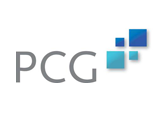 Sales, marketing and research consultancy Publishers Communication Group (PCG) announces that it has hired Erika Valenti as its new Global Sales Director, effective October 1.
Based in the Boston office, Erika will lead the PCG's Content Sales team of dedicated publisher representatives in the US and regional sales offices in the UK, Brazil and India. She will draw on her decade of experience managing international sales to strengthen prospecting activities, library negotiations and consortia relationships; while identifying new growth opportunities for PCG's clients around the world.
Erika joins PCG from The MIT Press, where she has spent ten years in sales and marketing roles with an international focus, developing market entry strategies for the BRIC nations, Australia and Southeast Asia.  She has also served on the Association of American Publishers International Sales Committee as well as the BookExpo America China delegation committee for its Global Market Forum in 2015.
PCG is filling this key management position at the same time the company is expanding its sales, marketing and research services for scholarly publishers to include training for publisher sales staff, textbook sales and web analytics, in addition to its long tradition of library sales, telemarketing, market research, customer service and strategic consulting.
Melissanne Scheld, Managing Director of PCG said: "I am excited to welcome Erika to PCG in this important leadership position just in time for the Frankfurt Book Fair.  With the challenges of the industry and the global library market, it is important that we maintain a steady course for our clients, and Erika has the experience and the worldwide connections to offer that stability and map out new opportunities for publishers. I look forward to growing PCG's service level in addition to our client roster with Erika."
PCG, a division of Publishing Technology plc, is a sales, marketing and research firm providing audience development strategies for over 100 scholarly publishers each year.  With offices in Boston, Oxford, São Paulo, New Delhi and Beijing, PCG combines a breadth of marketing and sales experience with a depth of industry knowledge in publishing and the global library community.
PCG will be exhibiting alongside Publishing Technology at the Frankfurt Book Fair at Stand M35 in Hall 4.2 from October 8-12, 2014.