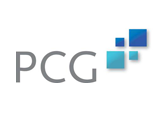 Sales, marketing and research consultancy Publishers Communication Group(PCG) today announced that its new Managing Director is Melissanne Scheld.  Effective May 27, Melissanne replaces Douglas Wright and will report to Publishing Technology CEO Michael Cairns.
Based in the Boston office, Melissanne will lead the PCG team in building strong publisher relationships through the company's signature services of global sales representation, telemarketing, market research, customer service and strategic consulting. With an academic publishing background spanning two decades, Melissanne has worked through the print-to-digital transition and is experienced in developing sales strategies for a wide-range of scholarly products.
Melissanne most recently worked in the New York offices of Cambridge University Press where she managed academic sales, publicity and various marketing functions. Previously she held positions at New York University Press and Columbia University Press and frequently speaks at industry events.
Michael Cairns, CEO of Publishing Technology commented: "We are delighted to welcome Melissanne to PCG in this high-profile and key management role. Her background managing the various sides of sales and marketing services for prominent scholarly publishers over the past 20 years makes her uniquely qualified to serve PCG's roster of clients and bring new publishers on board.  As an essential part of the Publishing Technology portfolio, the smooth transition of PCG operations and relationships is our number one priority; and I'm happy to say that Melissanne is the right person to provide that continuity and take PCG in new directions into the future."
Melissanne joins the company as Doug Wright steps down following his 18 years of management, scholarly communications and international business development for PCG, Ingenta, and finally Publishing Technology.
PCG, a division of Publishing Technology plc, is a sales, marketing and research firm providing audience development strategies for over 100 scholarly publishers each year.  With offices in Boston, Oxford, São Paulo, New Delhi and Beijing, PCG combines a breadth of marketing and sales experience with a depth of industry knowledge in publishing and the global library community.