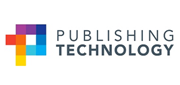 Publishing Technology and CNPIEC, the China National Publications Import and Export Corporation, are unveiling the Digital Gateway, the most significant digital publishing platform ever launched for Chinese libraries, in a special ceremony at the London Book Fair today.
The digital portal has been developed by Publishing Technology, the largest industry provider of software and services, on the company's flagship online publishing platform, pub2web, and is managed by CNPIEC, the largest and most highly-developed publication import and export group in China. With semantically enriched content and interfaces in English and Mandarin, the site directly links international publishers to over 10,000 of CNPIEC's public and academic member libraries and potentially millions of new users.
Through the Digital Gateway, international publishers will be able to extend their reach into a burgeoning, untapped market, attracting new audiences to digest their content and opening up new revenue potential in the process. CNPIEC is the largest company fully licensed by the Chinese government to import publications, and the new site, in-line with the government's long term digital publishing plans, will help improve online access and discoverability of content in Chinese libraries.
With many publishers and aggregators already showing great interest in negotiating partnerships with CNPIEC, Publishing Technology and CNPIEC predict that in the next two years over a million different content sources will be live and accessible on the site.
Mrs Wei Wu, Deputy President of CNPIEC, commented: "The Digital Gateway is a significant new development in the digitisation of Chinese libraries and a refreshing new distribution channel for overseas publishers. By taking advantage of the current library market coverage of CNPIEC and having their content hosted on a leading digital technology, publishers from all over the world will be able to extend visibility and discoverability of their content to a new growing market."
George Lossius, CEO at Publishing Technology, stated: "These are exciting times to be working in China. The academic sector is booming, the government is investing heavily in the country's educational infrastructure, and the appetite for Western content in China is now greater than ever. Yet at the same time, the digital publishing landscape is still in its infancy."
"We are extremely proud to be playing such an important role in the development of Chinese library digitisation and opening up new avenues of collaboration on content and culture that never existed before. The Digital Gateway is set to dramatically shake-up content consumption in China and we are extremely excited to offer publishers from around the world the unique opportunity to this resource, make their content go further and enjoy its lucrative benefits." he concluded.
The Digital Gateway launch event will take place at 11:30am on 17 April 2012 in the Hampton Room at The London Book Fair. The event will feature speeches from high level dignitaries from the China Publishing Group, CPC Central Committee, State Council Information Office and Wolters Kluwer, in addition to CNPIEC and Publishing Technology.