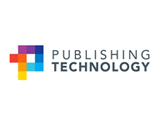 Altmetric and Publishing Technology today announce a new partnership that will enable publishers hosting content on the ingentaconnect platform to embed Altmetric badges onto their article pages, giving greater visibility of online impact data for their titles.
Under the new arrangement, ingentaconnect publishers will benefit from a streamlined integration process, making it easy for them to track and review the online attention data Altmetric will collect relating to their published content.
"We wanted to be able to offer our publishers and authors a way of monitoring the online conversation around the research they produce, so this partnership was a logical step for us." said Byron Russell, Head of ingentaconnect at Publishing Technology.
"We're really pleased to be working with Publishing Technology" Altmetric founder Euan Adie commented. "By coming to this agreement, we can ensure a smooth adoption process for the publishers and content they host and created added value for ingentaconnect and Publishing Technology in the process."
Altmetrics have been developed in recent years as a way of monitoring the online attention a research output receives immediately after publication. These metrics can then be used alongside more traditional indicators of impact, such as citations and download counts, to understand the broader influence and dissemination of the work.
Altmetric tracks a range of sources, including mainstream news outlets, public policy documents, blogs, research highlight platforms, social media outlets such as Facebook and Twitter, and (more recently) Wikipedia. Mentions of articles in these sources are displayed on the "details page" for each research output, accessible via the Altmetric donut visualisation. A score is also assigned to indicate the volume of all the attention each output has received.
Publishers on ingentaconnect with an interest in adding Altmetric data to their journals should contact their Account Manager.