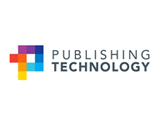 Publishing Technology plc (LSE: PTO), a leading provider of content solutions for publishers, has today announced that Ann Lawson has been appointed head of its ingentaconnect division, known as the home of scholarly research.
Ann Lawson joins Publishing Technology during a period of global growth for the company. Since the beginning of March, Publishing Technology has expanded its international team with 13 new hires, including the appointment of Alan Bence as senior consultant in the enterprise team and Alan Kenyon as service delivery manager.
Ann will have oversight of the strategic direction, expansion and operation ofingentaconnect, which has redefined academic publishing for hundreds of customers around the world. As Publishing Technology invests in a substantial redevelopment plan for ingentaconnect, Ann will lead its ongoing development and enhancement.
With 15 years' experience in publishing, academia and information services, Ann has managed major strategy and market development across a wide portfolio of products and services, most recently helping to define a new service for the transactional processing of Open Access articles. Prior to Publishing Technology, Ann spent seven years at EBSCO Information Services where she served most recently as senior director. Prior to EBSCO, she was head of UK rights in the academic books division at Oxford University Press and earlier in her career served as data licensing manager at HarperCollins.
Ann will be responsible for improving the divisional strategy to focus on business development and with significant steps having been made towards these goals, the company is confident that with her combination of industry awareness and fresh external thinking Ann is well positioned to contribute to the continued success and leadership of ingentaconnect in importing the digital delivery of scholarly content.
Announcing the appointment, Michael Cairns, CEO of Publishing Technology, commented:"I am very pleased that Ann has joined our team. She shares our values and our focus on innovation, and she places the same strong emphasis as we do on the user experience. She has shown herself to be an extraordinary leader throughout her career and has a proven track record. Her market knowledge and expertise in publishing will drive ingentaconnect into the next phase of its strategy."
Ann Lawson commented: "I am absolutely delighted to join Publishing Technology and the ingentaconnect team at an exciting time of investment and innovation. The combination of software, services and solutions for the publishing industry appeals hugely, as does the great track record in the industry, the established team and impressive stable of clients."
Ann has a wide breadth of industry knowledge and is a member of various industry bodies including UKSG, ALPSP and the Oxford Publishing Society. She sits on the main committee and the publications committee of UKSG as well as the organising committee for the UKSG Forum. Ann sits on the ALPSP Council and is the current chairperson of the Professional Development Committee. She also sits on the committee of the Oxford Publishing Society.