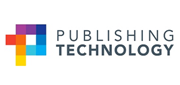 Publishing Technology, the largest provider of software and services to the publishing industry, has appointed Kevin Haskins as Senior Business Development Executive.
Haskins brings to Publishing Technology a wealth of system and service sales experience from multiple technology verticals including digital marketing, financial, political and non-profit and at one time sold content for CQ Press.  He will work from the company's North American offices in Somerset, New Jersey and Cambridge, Massachusetts, where he will be working alongside Director of Business Development, Linda Reiss on sales of the company's enterprise applications suite advance in the United States and Canada.
Built on over 30 years of industry expertise, advance is the next generation of information management solutions, providing a flexible platform designed to drive efficiencies across the publishing process.  Haskins will be responsible for developing new leads for the advance modules Product Manager, Contracts, Rights & Royalties, Order to Cash and Relationship Manager within publishing and related industries
Randy Petway, EVP Strategy and Development at Publishing Technology, commented: "Following an extremely productive 2011 in which Publishing Technology signed over 50 new contracts, we are delighted to welcome Kevin to the team. His proven record of successful account relationship management across the technology sector will be an asset as we seek to build upon our success in 2012 and beyond."
Kevin Haskins, Senior Development Executive, stated: "I am eager to parlay my strategic expertise and commitment to fostering long-term relationships to the publishing industry.  My perspective from the software field will arm me with the technical expertise to make new connections as we continue to grow the market for advance with a unique and holistic approach.