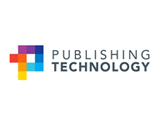 Publishing Technology, marked the end of a highly successful year by announcing a major go live for its customer, the Institution of Engineering and Technology (IET).
Developed on Publishing Technology's pub2web platform, the IET's Digital Library has become the organization's central access point for all of its online content, dating as far back as 1872 and integrating over 185,000 articles and 3,500 videos.
The go-live crowns a year in which Publishing Technology announced a major international deal with HarperCollins to implement one of the world's largest global publishing systems on its advance platform. The company also signed 15 new publishers to its scholarly research portal, ingentaconnect, including the Institute for Noise Control Engineering, SUNY Research Foundation and the New Zealand Law Review.
Earlier in the year, the company successfully launched Brill Online and teamed up with CNPIEC in China to launch the Digital Gateway, the most significant digital publishing platform to be launched for Chinese libraries. The company's industry consultancy arm, PCG (Publishers Communication Group), also enjoyed considerable success, signing a global deal with Bloomsbury Publishing to sell and market the Churchill Archive and Drama Online. It also brokered an agreement with consortia groups to make the Churchill Archive available at a discount to over 500 libraries in the UK, US and Canada.
Publishing Technology continued to report strong financial growth, posting a six per cent increase in revenues in its unaudited interim results for the first half of 2012. The company also redefined its suite of products and services to strengthen messaging to the market and express the breadth and quality of its commercial portfolio in a cohesive way, solidifying its position as the leading provider content solutions that transform business. Publishing Technology unveiled its new look, refined offering and new website at the Frankfurt Book Fair.
As a testament to the company's sustained growth and influence in the publishing industry, Publishing Technology CEO, George Lossius, was appointed onto the London Book Fair advisory board and was one of very few technology providers who made The Bookseller 100, a list of the most influential people in publishing. He commented: "Across the board the company has performed extremely well this year. We've made major inroads into new markets, signed high profile deals with some of the world's largest publishers and solidified our position as the market leading content solutions provider in both trade and academic publishing."
He continued: "We've worked extremely hard to build up our market position and brand, grow and improve our products and services and seek out new opportunities and partnerships across the globe. As the digitization of publishing marches on apace, we find ourselves in a fantastic position to capitalize on these developments and build on this momentum."