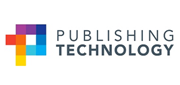 Publishing Technology, the largest provider of software and services to the industry, and newly established online scholarly publisher GSE Research, announce the launch of GSE Research Online, a resource defining the new age of digital academic publishing.
GSE Research's portal is a bold concept to drive interaction and engagement across the academic audience, policy-makers and the corporate world in an interactive professional network supporting governance, sustainability and the environment.
Built on the pub2web platform, the site leverages semantic technology and novel functionality for an enriching, engaging and synergised user experience, which has been refined and honed following extensive user testing and feedback. The site supports a range of author benefits including rapid publication, a choice of open peer review or traditional peer review options, collaboration tools with article metrics to follow. The GSE vision allows the full breadth of stakeholders within this field to join in the conversation, share content, review and comment on papers, find collaborators, locate experts in the field for conference speaking or job opportunities.
The site boasts features further transformative, semantic enhancements:
Taxonomy creation – tailored to the GSE community's specific needs but also mapped to industry standards to ensure optimal interoperability.
Semantically enriched content– supporting new ways of delivery and navigating to content.
·         Article context – the ability to place scholarly articles within their external context by displaying contextual information from trusted external resources such as news and government data sets, providing a real value add for readers and increasing engagement with the platform.
·         Taxonomy visualizations – to enable researchers see at a glance via article "fingerprints" what a paper is about and more easily navigate the data based on a particular field of interest.
Faceted navigation – for accessing site content by applying multiple search filters based on taxonomy.
Concept pages – to serve as entry points or "homepages" for topical concepts such as "Air Pollution" or "Greenwash".
The Research Exchange – a professional social network driven by location, subject specialty and articles published.
To facilitate and promote awareness of the GSE vision, Publishing Technology's internationally recognised sales and marketing consulting firm, Publishers Communication Group, through its offices in Boston, Oxford, Sao Paulo, Beijing, and New Delhi, is also supporting the GSE sales and marketing team in their international activities to institutions.
John Peters, Publishing Director at GSE Research Ltd, commented:
"It's with great excitement and anticipation that we launch the website, now available to the global academic publishing community. The new site represents a radical new way for academics to collaborate and explore new content, in real time and really exploits the benefits of semantic enhancements to deliver this. Bringing together academics from around the world, across environment, sustainability and governance, and allow them to share research and discuss topics with each other with greater ease, has always been our ultimate goal, and the pub2web platform has brought our concept to life with highly innovative technology and flourish."
Louise Russell, Chief Operations Officer at Publishing Technology, said:
"GSE's digital strategy and concept for their site is testament to their whole philosophy. The GSE approach benefits from not being restricted by the traditional content 'containers' of journals and books and create an online platform that turns the traditional model on its head. Exploring critical and innovative ways of empowering a whole community through online collaboration, the new site launches with semantic enrichment embedded within the workflow from day 1, support for rapid publication, a broader range of author benefits all integrated with a community model that fosters conversation and engagement. GSE have a unique and innovative approach to publishing and we are delighted to have played a part. The pub2web platform is a flexible and interoperable solution that will support GSE's business every step of the way."
The GSE Research model and approach has already received high praise from some leading names in the academic publishing industry. Professor Baback Yazdani, Dean of Nottingham Business School, commented: "This is an important field, and GSE Research are taking an innovative and welcome approach to scholarly publishing in the digital era," and industry commentator David Worlock, referred to GSE as "a project to watch, but also a trend to be noted."