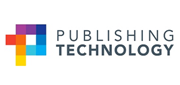 The American Society for Microbiology (ASM) and Publishing Technology plc (LSE: PTO) today announced a partnership to create a next-generation digital platform to host all of the organization's published authoritative content online.
The new custom-built site, which will be developed on Publishing Technology's pub2web platform, will house the largest single collection of microbiology research available, including ASM's journal titles dating back to 1916, its news magazine Microbe, a rapidly expanding image library, 240 book titles and a range of individual reports, articles and videos – all in one single aggregated site.
By maximizing the digital opportunities available, ASM will be able to offer its community of scientists, clinicians, authors and librarians a flexible and user-friendly online experience via pub2web's semantic technology offering tagging and faceted search. It will enable visitors to search, browse and discover ASM content quickly and effectively. ASM will in turn benefit from a more flexible and sophisticated platform that will allow it to experiment with new business models, new functionality and new formats of delivery.
ASM is a long-standing customer of Publishing Technology sales and marketing consulting firm Publishers Communication Group (PCG), who continue to provide sales representation for the Society's diverse content around the world.  Additionally, the new ASM site design will be focus-group tested through PCG-conducted market research.
"This strategic partnership expands upon our established relationship with Publishers Communication Group and will completely revamp our online offerings," said Dr. David Hooper, ASM President. "The new project promises to be cutting edge, allowing our stakeholders to access our entire library with ease.  We look forward to working closely with Publishing Technology to launch the site in the near future."
"We are delighted to be working with ASM on this exciting project," said George Lossius, CEO of Publishing Technology.  "By combining the strength of our pub2web platform with the expertise of our marketing and sales consultancy division PCG we are able to provide cutting edge technology plus practical guidance on forecasting content sales, the roll out of new business models and focus groups to ensure that the new platform is tailored to the needs of the microbiology community. With such a diverse range of content sources being made accessible, searchable and discoverable in one single place, the ASM website will become the new online home of all things microbiology."