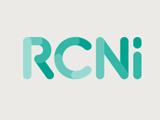 RCNi, publisher of the weekly magazine Nursing Standard and a host of other products, has appointed Rachel Armitage as its new Managing Director.
Rachel joins from Elsevier, where she has been director of eEducation since 2012. She will lead a team of almost 100 staff in expanding the company's e-learning portfolio and developing its continuing professional development content.
RCNi will continue to publish its suite of professional nursing journals, organise the Nurse Awards and run the RCN Bulletin Jobs Fairs, the largest nursing recruitment events in the UK. Its flagship title, Nursing Standard, outsells its nearest rival by more than three copies to one.
As it expands, the company will develop its website rcni.com, launched in March, which is designed to help nurses demonstrate that they are keeping their knowledge and skills up to date. RCNi will be developing a range of e-learning materials that will assist the UK's nursing staff in complying with a new regulatory requirement to revalidate every three years, while also creating products that can be sold to nurses globally.
Speaking about her appointment, Rachel said:
'I am delighted to be joining RCNi as it invests to develop its electronic products and education services for nurses and allied health professionals worldwide. RCNi's brand, authority and high-quality content make it the perfect partner for lifelong learning. Making all this possible is a talented and dedicated team – and I very much look forward to working with them to grow the business and support excellence in nursing.'
RCNi chair Michael Chamberlain says:
'Rachel is a great appointment for RCNi. She brings a breadth of knowledge of the nursing and healthcare sector combined with in-depth skills honed at Elsevier and the BMJ Group, where she led the development of global education and learning tools. I was fortunate to work with her for eight years at the BMJ and she will be an excellent managing director as we develop RCNi both in the UK and internationally.'