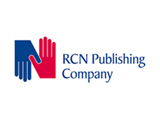 RCN Publishing (RCNP) announced today that the archives of their renowned nursing journals will be available in a range of collections for institutional access.
Spanning 17 years from 1996 – present, this unique archive of articles includes more than 14,000 articles from the 10 journals published by RCN Publishing during this period and includes more than 18,000 links to supplementary information. Journals featured in the collection include Cancer Nursing Practice, Emergency Nurse, Learning Disability Practice, Mental Health Practice Nursing, Nursing Management, Nurse Researcher and Nursing Standard. The Nursing Journals Archive will be available for purchase with perpetual access and will be hosted on RCN Publishing's new institutional e-journals platform.
Subscribers to RCN Publishing's current journals enjoy access to a rolling 36 month archive as part of their subscription and by offering this new archive, RCN Publishing offers access to historical articles and information that will support the more current literature.
With reference to the new archive, Tony O'Rourke, Commercial Director, said, "As any librarian will be able to tell you, the digital age has brought new life to journal archives and historical information is accessed almost as frequently as new journal articles. This demonstrates the level of importance placed by students, researchers and practitioners on older information that all too often remains buried either in an institution's print archives or within a publisher's digital vault. While RCN Publishing has always tried to support archival access by including a 3-year rolling backfile with current subscriptions, we recognised the value in making available historical data that is still valid for study and nursing practice today. We are pleased to announce the availability of the Nursing Journals Archive collection, which will ensure perpetual access for our future nursing students and practitioners."
Although nursing practices evolve as new research and evidence becomes available, accessing the historical literature that outlines how these practices came to be and the underlying factors that lead to their development are still a critical part of a nursing professional's continuing professional development. In producing such an archive, RCN Publishing makes this important information available to new generations of nursing students and practitioners so that they too can apply lessons learned in the past in their own careers.