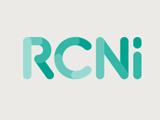 RCNi announced today that Medacs Healthcare has signed a 3-year agreement for access to RCNi Portfolio. The partnership enables the organisation, which provides locum, temporary and permanent healthcare recruitment to the public and private sectors, to provide their agency nursing staff with the tools required to support revalidation. Revalidation comes into effect in April 2016 and builds upon the Nursing and Midwifery Council's (NMC) current registration renewal process.
Speaking of the agreement, Trish Davison, Operations Director of Medacs Healthcare Nursing said, "We're pleased to be working with RCNi. All nurses and midwives will be required to undertake revalidation every 3 years to demonstrate that they practice safely and effectively. As part of the process, nurses need to build a body of evidence that includes reflective accounts, a log of practice hours and proof of CPD activities carried out in order to keep their skills current. To help make this task as smooth as possible for our agency nursing staff, we wanted to find a resource that was comprehensive in its offering, easy to use and above all would help to streamline the revalidation process. The RCNi Portfolio met all our criteria and we are looking forward to rolling out the solution to our nursing professionals."
RCNi Portfolio combines in a single site the tools required to help nurses collect the evidence needed for revalidation along with integrated e-learning resources to support continuing professional development. These include CPD articles and quizzes to test knowledge. Users can also record their reflective accounts, hours of practice and hours spent on CPD activities to monitor progress towards their revalidation goals.
The development of RCNi Portfolio was carried out in consultation with the NMC. The portfolio tool will be regularly updated in line with any changes to the NMC's guidance on revalidation. A particular benefit of RCNi Portfolio is that users can export all their evidence and practice hours into one PDF report ready to upload to NMC's website at the appropriate time.
In a final comment, Rachel Armitage, Managing Director for RCNi commented, "We're delighted to be working with Medacs Healthcare as a valued partner for RCNi Portfolio. While the onus is on individual nurses to meet the NMC's revalidation requirements, knowing where to turn to find the resources needed can put additional pressures on time-poor nurses. By making a solution such as RCNi Portfolio widely available to all its nursing staff, Medacs Healthcare has helped to ease this pressure, enabling nurses to remain focussed on providing excellent care at the same time as keeping their skills and knowledge as up to date as possible."