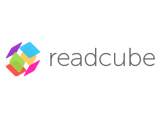 Scientific Electronic Library Online (SciELO) today announced the integration of ReadCube Connect's Interactive PDF viewer for over 285 scientific journals and over 280,000 articles of the SciELO Brazil collection. ReadCube Connect combines the familiar, print-like layout of PDFs with interactivity and a wealth of related content often lost when readers download the static PDF.
The core of ReadCube's Enhanced Article technology includes annotation tools, bundled supplementary information, hyperlinked in-line citations, and clickable author names that initiate searches to find related articles.
"SciELO strives toward visibility and accessibility of scientific content and impact," says Abel Packer, director of SciELO. "Our partnership with ReadCube is a natural extension of this mission, offering innovative features to our readers to improve their reading, organization, and interaction with research. We hope to extend this partnership to all SciELO collections in the near future."
Aside from on the SciELO platform, ReadCube Enhanced Articles are also available offline, through the companion ReadCube desktop (Mac/PC) and mobile tools (Android/iOS). Readers can save Enhanced Articles directly from SciELO platform, with their full complement of enhancements and annotations directly to any of the free ReadCube apps. The free tools also can automatically import, build and curate the researcher's existing library of scholarly literature and help to discover other relevant articles via integrated search tools and personalized reading recommendations.
"We're delighted to partner with SciELO, an organization that shares our mission of enabling seamless access", said Robert McGrath, CEO of ReadCube. "The combination of our technology with SciELO's vast collection of open access content accelerates the pace of research and empowers researchers around the world."
View ReadCube Connect in action on SciELO.