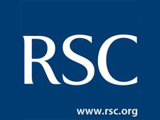 The Royal Society of Chemistry (RSC) has announced today that it is making a change to copyright arrangements for open access papers published in RSC journals.
From 1 April 2013, authors will have the option to publish under the Creative Commons Attribution (CC BY) license when choosing to publish their research via the Gold open access route.
Publishing research articles under the CC BY licence, a requirement by many funding agencies, makes the article available for anyone to copy, distribute, adapt or make commercial use of it, as long as the research is attributed to the author or licensor.
RSC Managing Director for Publishing, Dr James Milne said: "The RSC is a strong supporter of sustainable open access and has traditionally offered a relatively liberal licence for Gold open access articles. This move to make research findings published in RSC journals available under the Creative Commons licence continues to show our commitment to enhancing access to chemical sciences research.
"Adopting the CC BY licence also aligns us to the requirements of a number of funding agencies who promote and support Gold open access, including Research Councils UK and the Wellcome Trust. All RSC journals are therefore 'open access compliant' for these funding agencies."
The RSC will also offer authors of Gold open access papers the option to publish under the Creative Commons Attribution Non Commercial (CC-BY-NC) licence, should they and/or their funders find this more appropriate.