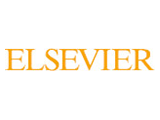 Elsevier, a world-leading provider of scientific, technical and medical information products and services, today announced an agreement with The Royal Society of Medicine (RSM) to provide its 21,000 members with electronic access to thousands of peer-reviewed medical and surgical journals and reference books.
The RSM will be able to offer its members access to more than 540 journals, including The Lancet, and 1,060 books, including titles such as Gray's Anatomy and Netter's Anatomy, through Elsevier's ClinicalKey or via the RSM's online library catalogue.
The RSM's decision follows a review of its library strategy, which emphasizes making such information available electronically to meet the demands of its members.
By utilizing ClinicalKey's content, the Society will ensure that multiple members are able to access reliable clinical reference material at any time, and away from the physical library building. This will assist them in their studies and support them in their clinical work enhancing the care they give to their patients. Members will also be able to access, download, store and, if necessary, print an article or chapter whenever they require, including in the hospital setting.
"The library is cited as a key reason for members joining the RSM," said Wayne Sime, Director of Library Services at the Royal Society of Medicine. "Therefore it is imperative that we provide trusted information in the format that they require to support them in their roles as medical professionals."
"Digitization is taking place across virtually every aspect of the NHS, so it makes sense that the RSM and its members support this trend and reap the benefits of doing so by using a solution like ClinicalKey that is cost effective while providing maximum content."
The RSM library, which has more than 600,000 volumes, aims to be virtually electronic by January 2014, with the exception of its historical archive and rare books collection.
"Whilst we recognize that the Library has a role to play as a custodian of history, since we embarked on our digital journey in 2007, we have seen a doubling in footfall as our books and journals have achieved higher visibility," Sime said. "This leads us to believe that libraries, like the RSM's, must innovate in this way in order to succeed."
By using ClinicalKey the RSM expects to realize significant reductions in storage and labor costs associated with retrieving and maintaining archive copies. It will also ensure material is preserved despite it being used by thousands of people for training, research and decision support. Members will also be able to take advantage of new study space that will take the place of the paper-based journals.
"The RSM's library is the jewel in our crown," said RSM President Sir Michael Rawlins. "This new initiative will allow our members – globally – much easier access to our collection. The benefits will be for both them as well as the patients they serve."
In addition to online access to hundreds of books and journals, ClinicalKey also will provide members from across the world with more than 13,000 medical and surgical videos for clinical training, a database of clinical guidelines and more than 3,000 drug monographs in Elsevier's Clinical Pharmacology.
"ClinicalKey is already providing medical professionals in many countries with a platform to answer questions posed within a clinical care context," said Tim Hawkins, Managing Director, Clinical Solutions, Elsevier UK and Northern Europe. "Opening up access to the RSM's 21,000 members across the world will mean that even more students, graduates and medical professionals can access immediate, online comprehensive and trusted information at the touch of a button. We look forward to continuing to work with the RSM and its members on their digital journey."
Launched in April 2012, ClinicalKey provides online access to medical reference materials, including the most current clinically relevant evidence-based answers, as well as expert commentary, MEDLINE abstracts and select third-party journals. Its clinical reference search engine is powered by Elsevier's Smart Content and tagged with EMMeT (Elsevier Merged Medical Taxonomy), which enables ClinicalKey to understand clinical terms and thus discover medical content that is the most relevant, plus find related content that would be missed by other search engines.