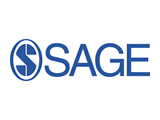 SAGE, a world-leading independent academic and professional publisher, has today announced the successful transition of the Royal Society of Medicine (RSM) journal program to SAGE's award-winning platform, SAGE Journals (SJ).  All customer services will now be handled by SAGE.
SJ's cutting edge technology and outstanding functionality in the delivery of online content ensures that content from many of the most prestigious medical organizations, including the Journal of the Royal Society of Medicine itself, will now be more  discoverable and easy-to-use than ever before.
All content previously hosted by RSM Press has been transferred to SJ and in due course customers will be able to benefit from access to content, wherever available, back to 1999 as part of their current subscription. All content back to 1999 will be available on the SJ platform, and will be free to view until the end of 31 July 2013 to provide all those interested with an opportunity to explore this extensive and high quality content.
SAGE is also in the process of digitizing the deep back file archives of each journal, back to Volume One, Issue One, and this will be available later this year.
All new SJ page addresses can be found here.
Subscriptions for all RSM journals, previously handled by Portland Customer Services, will now be managed directly by SAGE. SAGE Customer Service teams are now the primary point of contact for queries and subscriptions.  If you have any further questions regarding subscriptions, or would like to discuss a formal trial or purchase of any RSM Journals content, please contact your local sales representative.