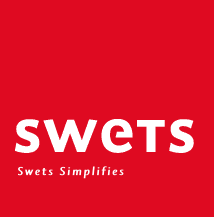 Royal Swets & Zeitlinger proudly celebrates its 110th anniversary. Adriaan Swets and Heinrich Zeitlinger opened  the doors to their business, a small bookshop in Amsterdam specialising in new and antiquarian scientific books, on September 26 1901. This was the same year as the first Nobel Prize ceremony in Sweden, the birth of Walt Disney in America and the opening of the first Australian parliament.
Although Heinrich Zeitlinger left the business only a year later, his name continues to grace the company and over the subsequent decades Swets, as the company is more widely known, has grown to establish itself as a truly global organisation, with offices in over 25 countries. As the world's leading information services company, Swets has played a leading role in transforming the acquisition, access, and management of print and electronic resources. The company remains fully committed to the development of innovative solutions that simplify the work of information professionals worldwide.
"Our longtime success has been dependent on listening to loyal customers and delivering services and solutions that address their evolving needs," said Swets CEO, David Main. "While being immensely proud of our heritage, we look forward to unveiling several exciting projects at Swets both in the near future and in the years to come that are sure to keep us at the forefront of our dynamic industry. We would like to take this opportunity to thank the library and publishing communities at large for their continued support and trust in Swets."
Swets takes pride in its ability to provide innovative and valuable solutions for the many challenges the industry has faced through the years. From managing print resources, to electronic, to ROI, to end user services, Swets has remained a reliable and trusted intermediary for its customers and publisher partners.
Swets will continue to maintain and improve its range of high quality services and solutions to customers and publishers. With a solid financial position and unparalleled competence and experience,Swets is sure to continue its successful role as the world's leading information solutions provider.