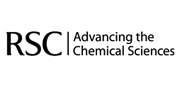 The Royal Society of Chemistry celebrates 170 years of publishing today with the awarding of a Chemical Landmark plaque at the learned society's office in Cambridge
The blue plaque will be placed outside the main entrance of Thomas Graham House at the Cambridge science park.
RSC Chief Executive Dr Robert Parker said: "This landmark acknowledges the huge and growing contribution of the RSC to the development of the scientific record for the chemical sciences. 170 years ago in 1841 we published our first 42 articles in the 'Memoirs of the Chemical Society of London'.
"This year, the International Year of Chemistry, RSC journals will publish 20,419 articles, representing a significant proportion of the highest quality chemical science literature published today. This marks the growth in output of chemistry scholarship and the importance of the RSC in disseminating it, to advance the chemical sciences."
RSC publishing continues to go from strength to strength. RSC journals' average impact factor (IF) is 5.4 – over twice that of the average chemistry journal (2.54). 83% of RSC journals listed in the 2011 impact factors report have an IF above 3. No other publisher has such a large proportion of titles at this level.
Of the top 20 journals in the multidisciplinary chemistry category, 25% are from RSC Publishing.
Chemical Landmarks are the Royal Society of Chemistry's official recognition of historical sites around the UK where important chemical breakthroughs have been made. They are an RSC initiative to commemorate, emphasise and awaken public interest in historic developments in the chemical sciences.
Sites that are awarded Chemical Landmark status have either played a major part in the development of chemical science or have seen a development of chemical science that has made a significant contribution to the health, wealth or quality of life of the nation.