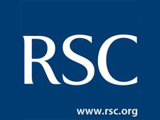 The Royal Society of Chemistry Publishing has chosen TSO, part of the Williams Lea group, and their OpenUpÒ platform to publish bibliographic Linked Open Data.
Building on and supporting complementary platforms and projects such as ChemSpider, OpenPhacts and Prospect, the RSC will open up its bibliographic data from thousands of journal articles as Linked Data, accessible under an open metadata licence.
Dr James Milne, Executive Director of RSC Publishing said: "The Royal Society of Chemistry is committed to advancing the chemical sciences in all we do, and we are a strong supporter of sustainable open access through our journal programme, as exemplified by the community engagement 'Gold for Gold' initiative.
"The dawning of a more open era across science is a hugely important step in that journey and we are delighted to be involved in this partnership with TSO, opening up more data to the wider scientific community across the globe."
The project will initially include 20,000 articles which is approximately 40 million Resource Description Framework (RDF) statements, including bibliographic metadata from three RSC journals; Chemical Communications, MedChemComm and Organic and Biomolecular Chemistry (OBC). In the first release the datasets will include basic citation information (title, author, publication date, etc).
To support the RSC's strategy to unlock the potential from data, a dedicated RSC Linked Data portal, will encourage developers and consumers to query and pull the RDF for re-use via SPARQL queries or a Linked Data API. Consumers and Developers will be able to search and query the bibliographic data alongside other RSC datasets using TSO's Flint SPARQL query editor. The Linked Data can be mashed up with other open data sources to create innovative applications and visualisations extending its value for the scientific community.
TSO will set up and host the data, held as RDF on its OpenUp® Linked Data platform. The leading in-house team will use its expertise in Linked Data and semantic technologies to provide an end-to-end solution for the RSC including data modelling, URI scheme and reporting.
The RSC joins another prominent scientific publisher, Nature Publishing Group (NPG), in selecting the OpenUpÒ RDF hosting service, to disseminate scientific Linked Data. The tried-and-tested platform has already been relied upon for the dissemination of Linked Data for some of the most important government institutions such as the National Archives – their UK legislation, data published in the Gazettes – and the Office for National Statistics. The RSC has a growing portfolio of Data products and services; collaborating with TSO enables this information to be widely disseminated.
Peter Camilleri, TSO's Business Development Director commented, "We are delighted to be awarded the contract to work with the prestigious RSC and proud to assist another thought-leading science publisher in delivering Linked Data for the scientific community. The RSC selection of our services reinforces our position as a leader in semantic web technologies. Our cost-effective and advanced OpenUp® Linked Data platform enables publishers to encourage greater re-use and discoverability of their content and ensure chemical research developments can be widely shared to accelerate progress in this critical field."