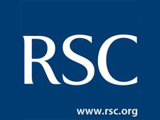 The Chief Executive of the Royal Society of Chemistry today welcomed the government's investment in science announced in George Osborne's Autumn Statement, but voiced concern at further budget cuts for already-stretched government departments.
Dr Robert Parker said: "The Chancellor's statement today that the government is committing a further £600 million for capital investment in scientific research infrastructure is good news.
"We also applaud the announcement that the government is investing an additional £980 million in building and improving schools, and a further £270 million to improve further education colleges.
"We welcome the support that modern laboratory facilities and improved teaching spaces in schools and colleges will provide for teachers to engage students in science and in particular, chemistry."
Dr Parker added: "At the last comprehensive spending review, capital spending was not included within the science budget ring-fence, effectively leading to a 40 per cent cut – so this extra investment will be well-received by the scientific community and is a welcome follow-up to the Chancellor's commitment to science in his speech at the Royal Society last month.
"However, the news that this extra cash for science comes at the expense of department budgets that are already stretched is concerning, particularly since a number of those departments who support science have already unevenly cut their spending in this area.
"UK science has a strong record of achieving more with less but, while recent efforts by the government to increase science spending have been very welcome, small investments are not going to provide the resources that scientists need to drive economic growth and should not come as a result of cuts elsewhere.
"What we need is new, long-term investment in science and technology, but we recognise that the money has to come from somewhere.
"The auction of the UK's 4G mobile spectrum is predicted to raise up to £4billion. This money is a return on investment in science and technology so we call on the government to reinvest this money in science to deliver growth for the UK through a thriving, high-tech economy."