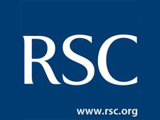 The chief executive of the Royal Society of Chemistry today welcomed the House of Lords Science and Technology Committee's report on the implementation of open access.
Dr Robert Parker said: "We are very pleased to see the recommendations made in the Committee's report. The outcomes of the inquiry respond directly to the serious concerns raised by both the research community and scientific publishers.
"In particular the previous lack of clarity over embargo periods for green open access has been of great concern to the RSC.
"We welcome the Committee's confirmation that different embargo periods will be required for different disciplines, and that RCUK have now confirmed their endorsement of the decision tree prepared by the Publishers Association last year (and reproduced in the Committee's report). We encourage RCUK to provide clarity to the research community by updating their open access policy accordingly.
"We are also pleased to see that amongst the Committee's recommendations RCUK are being asked to assess the suitability of the Creative Commons Attribution licence for different disciplines. The RSC supports this review, and we are open to engaging with RCUK to identify the most appropriate licence for the chemical science community.
"The RSC supports open access and all RSC journals enable authors to publish their work in this way.
"As the custodian of internationally leading scientific publications, we echo Lord Krebs' call to ensure that developments "do not inadvertently damage the 'complex ecosystem' of research communication in the UK".
"Sustainable open access can enhance accessibility to research findings and this is in line with the RSC's objective to disseminate scientific knowledge to advance the chemical sciences."