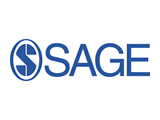 SAGE is delighted to announce that it has acquired the majority of journals owned and published by the independent science and technology publisher, Multi-science. The acquisition results in 19 titles transferring to SAGE as of 2016.
Established in 1961 and owned by Bill Hughes, Multi-science is an independent publisher of scientific and technology journals, publishing a unique portfolio of journals across engineering, energy and environmental studies, aerospace/aeronautics and sports science. Further areas also include medical engineering, fluid dynamics and theory of innovation.
As of January 2016, SAGE will be publishing the following journals:
Adsorption Science & Technology – devoted to the studies of adsorption and desorption phenomena, publishing original papers and critical review articles
Advances in Structural Engineering – aims to provide a major publication channel for cutting-edge research on civil engineering structures publishing papers, short technical notes, discussions and book reviews
Building Acoustics – is a quarterly journal concerned with acoustics in the built environment. Lies within the domain of the architect, whilst also being a forum for scientists and engineers concerned with acoustic enhancement and noise control in buildings
Energy & Environment – is an interdisciplinary journal aimed at natural scientists, technologist and the international social science and policy communities covering environmental impacts of energy acquisition
Energy Exploration & Exploitation – provides reviews and original articles on important issues in the exploration, use and economics of the world's energy resources
International Journal of Architectural Computing – a peer reviewed journal founded by international organizations dedicated to promoting collaborative research and development of computer-aided architectural design
International Journal of Aeroacoustics – publishes developments in all areas of fundamental and applied aeroacoustics across reviews, surveys and feature length pieces
International Journal of Heritage in the Digital Era – is a quarterly high quality peer reviewed journal providing a bridge of communication for academicians, researchers, professionals, scientists and students.
International Journal of Micro Air Vehicles – provides the scientific and engineering community with a resource dedicated to  publishing high-quality technical articles summarizing both fundamental and applied research within the field of flight for small vehicles
International Journal of Protective Structures – publishes research related to civil infrastructure protection against natural or man-made shock and impact loads
International journal of Sports Science & Coaching – a peer-reviewed journal, international, academic/professional journal, which aims to bridge the gap between coaching and sports scientists
International Journal of Space Structures – provides an international forum for the interchange of information in aspects of analysis, design and construction of space structures
International Journal of Spray and Combustion Dynamics – will publish developments covering fundamental and applied research in combustion and spray dynamics through the publication of original research, state of the art reviews and surveys
Journal of Algorithms & Computational Technology (ACT) aims to bridge the subject areas of mathematics, classical computer science, engineering, and future generation computational analyzing. The journal aims to address a broad range of industrial problems arising from finance, economics, science, and traditional engineering.
Journal of Low Frequency Noise, Vibration & Active Control – brings together material exploring the phenomena around low frequency noise and vibration and their powerful effect on man, animals and the environment
The Journal of Computational Multiphase Flows – committed to publishing original research that focuses on formulating and resolving mathematical and phenomenological models inspired by real-world applications
The International Journal of Ocean and Climate Systems – peer reviewed journal providing visibility to research in ocean science and technology, with a focus  on a systems approach
Noise & Vibration Worldwide – leading magazine on all aspects of the cause, effect, measurement and acceptable levels and methods of control of noise and vibration
Wind Engineering – having been in publication since 1977, Wind Engineering is the oldest and most authoritative English Language journals devoted to the technology of wind energy. It is a source of leading commentary for those involved in wind energy
Speaking of the acquisition, SAGE's Editorial Director, Karen Phillips, commented:
"Over our 50 year history, SAGE has built a strong and prestigious list covering the engineering and medical sciences. The addition of the 19 Multi-Science journals to this portfolio goes to further enhance our engineering and material science lists, complementing the existing titles that we have. We are delighted to be working with the respective editorial boards to support these journals' development going forward."
Owner of Multi-science Bill Hughes further commented:
"SAGE have a very impressive knowledge of our discipline and a proven track record of publishing high-quality science and technology journals.  When looking for a publisher to continue the success of our journal portfolio, this was key. I look forward to seeing the journals develop and continue in strength"
More about the journals can be found here.