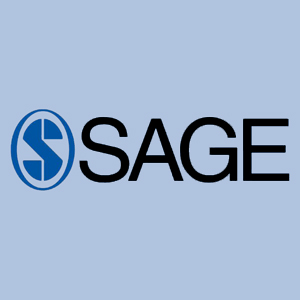 SAGE is pleased to announce that their entire collection of online journal sites will soon be available in a mobile-optimized format, taking advantage of the HighWire Mobile Web interface. Readers visiting a SAGE journal site on their iPhone, Android or other smartphone device will automatically be redirected to the mobile version.
"We've been observing an increasing amount of mobile usage of our journals online. At the same time, our librarian customers are looking to improve web browsing for their patrons who access their online content using a smartphone," said Jayne Marks, Vice President and Editorial Director, Library Information Group at SAGE. "HighWire's mobile web design is perfectly suited for those who read on the go. We're excited to better serve and engage those readers across all the SAGE journals in the coming months."
"HighWire designed the mobile-optimized sites to serve the 'looking up and keeping up' habits of mobile users," noted John Sack, HighWire's Founding Director. "Our goal is to help readers find the information they need quickly, offering them a streamlined set of features and tools. When you only have a reader's attention for a short period of time, in a small space, you want every minute to count."
"HighWire, in collaboration with SAGE, identified an opportunity to provide better mobile tools for end users," said Tom Rump, Managing Director of HighWire. "We devised a series of innovative, mobile solutions to meet the needs of the scholarly community and are delighted that SAGE is taking advantage of this product offering."
Each of SAGE's 600+ mobile journal sites will soon deliver an optimized experience designed for the smaller screen of a smartphone. The sites will feature the essential aspects of the onlinesite, including the full-text content of the current issue, archives, and OnlineFirst articles, and will offer a simplified search, authentication, and sharing tools, all the while maintaining a sense of continuity with the desktop version of the sites.