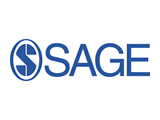 SAGE today announces the launch of SAGE Research Methods Cases, a collection of real social research case studies, specially commissioned and designed to help users understand abstract methodological concepts in practice.
SAGE Research Methods Cases was developed for use in a college or university setting for those seeking applied understanding of research methods. The collection includes nearly 300 cases currently, with plans to expand to more than 400 by the end of 2014. Each case was carefully designed to match course content, complement theoretical understanding at all levels, and to meet the needs of methods instructors, students, and researchers internationally.
"Since the publication of our Quantitative Applications in the Social Sciences series known as the 'little green books' nearly 40 years ago, SAGE has been deeply committed to the development of social science research methods," stated Michele Sordi, Vice President, SAGE Editorial. "We are delighted to introduce a resource that breaks down the complex nuances encountered in real-life research projects for the benefit of students, researchers, instructors, and librarians alike."
This new resource includes cases that apply the full range of methods in the social and behavioral sciences, as well as many commonly used in the science, technology, and medical disciplines. Cases can be searched by discipline topic, academic level, and the type of method employed.
Each case includes:
Learning Objectives that outline what is demonstrated by each case
Exercises
Discussion questions to develop conceptual understanding
Keyword tagging for ease of search
Links to published articles
SAGE Research Methods Cases has been fully integrated into the award-winning SAGE Research Methods (SRM) platform. With more than 750 books, reference works, journal articles, and videos from SAGE's Research Methods list, SRM provides information on writing a research question, conducting a literature review, choosing a research method, collecting data, and writing up findings. Its content spans the full range of methods used in the social and behavioral sciences, as well as a wide range of methods commonly used in STM and Humanities subjects. Its list of awards includes Outstanding Academic Title by CHOICE and the Magnum Opus Gold Award for Best Navigation by ContentWise.
For a free trial of SAGE Research Methods Cases, visit www.sagepub.com/freetrial.
To watch a demonstration of the resource, click here.