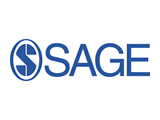 SAGE and the University of California, Berkeley, have announced a partnership designed to encourage social science and humanities faculty and students at the university to make their work available to all by publishing in SAGE Open. Launched by SAGE in 2011, SAGE Open is the first peer-reviewed, broad-based, "Gold" open access social science and humanities journal.
UC Berkeley will subsidize the author fee for 30 accepted papers to SAGE Open at a discounted rate. SAGE will reach out to UC Berkeley faculty and students to let them know about the subsidized fees. Additionally, SAGE will handle the billing and accounting for the fees so that it is a seamless transaction for UC Berkeley authors.
"UC Berkeley, through its Berkeley Research Impact Initiative (BRII), is proud to partner with SAGE on this latest venture in gold open access publishing," said Tom Leonard, University Librarian. "The UC Berkeley library particularly welcomes the opportunity to expand open access publishing in the social sciences and humanities."
The goals of the BRII are to provide support to new and emerging publisher options that both enhance the impact of Berkeley authors' research and show promise in helping research institutions create affordable and sustainable models for scholarly communication.
SAGE Open has had more than 1,100 submissions across a range of disciplines, including education, psychology, political science, management and communication. Papers are from universities from around the globe and include authors from leading institutions such as Harvard, Stanford, NYU, and others. SAGE Open is the winner of the 2012 APEX Award for Publishing Excellence and recently published its 100th article.
"We couldn't be more pleased to partner with UC Berkeley with its tradition of academic excellence and innovation," said Bob Howard, Executive Director, Journals Editorial. "The goals of the BRII are perfectly aligned with those of SAGE Open. We expect this partnership to facilitate greatly expanded access to SAGE Open for UC Berkeley's social science and humanities faculty and students."