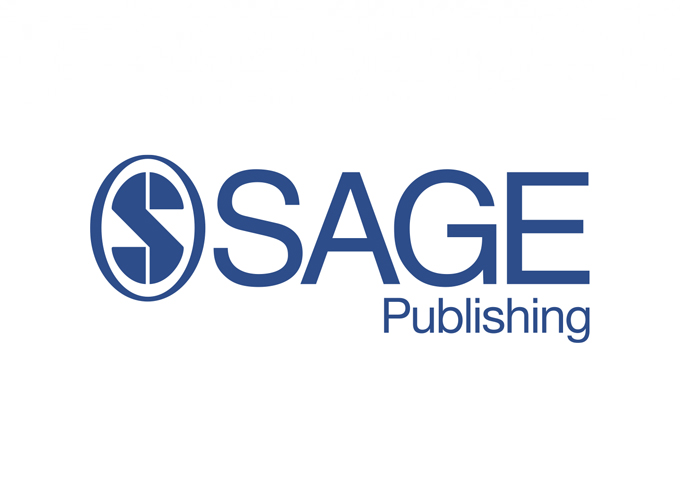 SAGE Publishing has acquired technology start-up Lean Library and its associated products to promote the value of the academic library to patrons and bring library services directly into the patron's workflow via their web browser.
The Lean Library browser extension provides seamless, one-click access to all licensed library resources, both on and off campus, and offers up legal routes to discover open access full text. At the same time, the service enables libraries to promote their services exactly when and where they are needed by delivering targeted, customisable messages directly into users' workflows.
Founded by Johan Tilstra and Jan Thij Bakker in late 2016, the award winning library technology company delivers a new class of library services, building upon first hand experiences of working within university libraries. In just over 18 months almost fifty institutions around the globe have signed up to Lean Library's services to promote services to their patrons and improve their research experience.
Speaking of the acquisition, Karen Philips, Senior Vice President, Global Learning and Resources, SAGE Publishing commented:
"Lean Library marks another exciting step for SAGE, expanding our portfolio of technology solutions for learning and research to respond to the evolving needs of the student and research community. In Lean Library we have found a partner who is closely aligned with our long-term publishing goals and company mission of supporting researchers through a changing landscape. We are delighted to welcome Lean Library to the SAGE Group, and collaboratively to deliver leading library software tools to support researcher accessibility globally and to support the value add of the library."
Lean Library currently offers three products:
* Library Access: Is the company's flagship product providing a browser extension that allows users to browse the internet as normal and seamlessly access library content
* Library Assist: Enables the library to send tailored messages to their users, in context, on the platform
* Library Alternatives: Presents the reader with alternative routes to full text, should an article not be accessible at the website the user currently is visiting
Since launch the solution has built a strong reputation with almost 50 established partnerships with libraries at universities in Australia, the United States, United Kingdom, the Netherlands, and beyond.
Speaking about the acquisition, Johan Tilstra, Founder, Lean Library commented: "When establishing the vision for Lean Library, we wanted to develop a suite of services for the library that support their patrons in this digital age. There was an obvious gap in the workflow, when it came to remote accessibility and maintaining the library brand."
Tilstra further added, "Working collaboratively with SAGE we are excited about the opportunities that this acquisition will bring – enabling Lean Library to scale up and to realise our goal of supporting a wider international library and research base. Taking our products further, this will enable us, with SAGE, to provide a new class of solutions to the current challenges faced by many patrons and librarians worldwide. In SAGE we have found a partner who, closely aligned with our values, will support this development whilst not changing our original company ethos."
Lean Library will complement the already growing SAGE Technologies for Learning and Research which offer solutions that support teaching, learning and research in the higher education institution, responding to the evolving student and researcher needs. Existing SAGE software and service solutions include: * Talis Aspire: Resource List Management system for academic libraries, enabling them to manage multiple course reading lists, connect faculty and students with the relevant library holdings, and support efficient library purchasing decisions. * Quartex: from Adam Matthew, is a platform specifically designed for libraries and archives to showcase their unique collections of primary source materials. It is built using open source technologies. * Data Planet's Data hosting service: A statistical data hosting platform for academic libraries to support student and academic research.
On completion of the acquisition, the Lean Library team will continue to operate from their head offices in Delft. Lean Library will become a part of the SAGE Group.
More information on Lean Library and the other Technologies for Learning and Research SAGE has to offer can be found here.