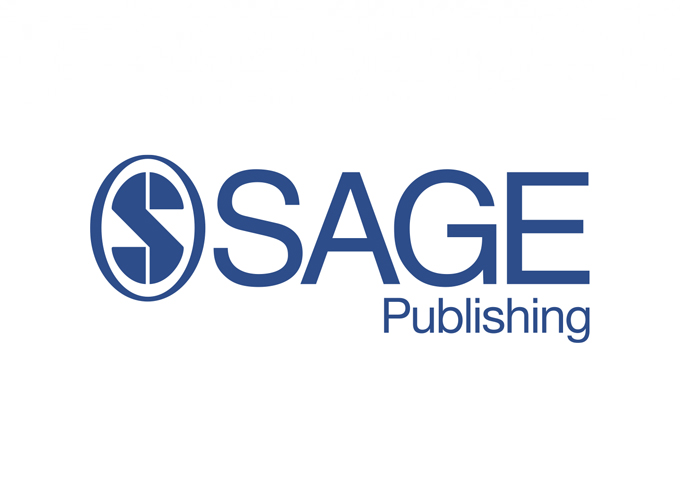 SAGE Publishing, one of the world's leading independent academic and professional publishers, today reported continued strong performance and growth across its journals portfolio in the 2017 Journal Citation Reports (Source: 2016 Web of Science Data).
SAGE continues to see consistent growth within the reports. This year 70% of SAGE journals received an increased ranking with 49% of SAGE journals now ranking within the top half of their subject category. 233 titles now place in the top 30% of the JCR and over 100 SAGE journals received a top 10-category rank. 566 titles are now listed totaling a 40% increase in SAGE journals indexed titles over the last five years. In an increase from the 2016 reports, this year also saw 21 titles receive their first ranking.
In the SSCI category SAGE now has 393 titles listed, a 27% increase over the last five years.  Of those titles, 68% received an increased Impact Factor, 3 of those titles represent newly ranked titles for SAGE. 134 journals are now placed in the top 25% of the JCR rankings for their category. In the 2017 reports SAGE publishes the market-leading journal within 8 SSCI categories:
Communication; Cultural Studies; History & Philosophy of Science (SSCI); Psychology, Applied; Psychology, Social; Social Sciences, Mathematical Methods; Social Work; and Women's Studies.
Of particular note across the SSCI portfolio are Public Understanding of Science which with an increased IF (2.552) is now marked as the market leading journal in its category and the Journal of Consumer Culture  which retains its market leading position in its category with an IF of 3.579, its highest to date. In addition Public Policy and Administration which received its first impact factor of 1.529, putting it into the top twenty journals in the Public Administration category. Several journals also saw a marked increase in their impact factors: Qualitative Research (increase of 20%) putting into the top quartiles of both its disciplines; Progress in Human Geography (increase of 12%) retaining its #2 position within its category, and New Media and Society (increase of 34%) placing it as the top journal within its category.
As a result of SAGE's organic growth across our journals portfolio and SAGE's strategic acquisitions within the medical, engineering and technology disciplines SAGE has seen a 43% increase over the past five years in the number of titles indexed in the SCI index. This year saw 217 journals now ranked, making this a 6.4% increase from the number of titles ranked in last year's reports. 34 journals are now ranked in the top 25% of their SCI category.
By 5 year Impact Factor, SAGE publishes the market-leading journal in Orthopaedics and History & Philosophy Of Science (SCI). In the 2016 reports SAGE publishes the market leading journal within 3 SCI categories:
Audiology & Speech-Language Pathology; Rehabilitation (SCI); and Orthopaedics.
Of particular note across the SCI portfolio are both the Journal of Oncology Pharmacy Practice and Pulmonary Circulation, both of which received their first impact factors at 1.735 and 2.178 respectively. Marked increases were also seen in: The American Journal of Sports Medicine (26% increase) putting it back as the market leading journal in orthopaedics; the open access journal Trends in Hearing (40% increase) making it the market leading journal in Audiology & Speech-Language Pathology and #2 in Otorhinolaryngology; International Journal of Robotics Research (113% increase) making it #2 in the field of Robotics; Therapeutic Advances in Medical Oncology (60% increase); Therapeutic Advances in Neurological Disorders (59% increase) and Palliative Medicine (15% increase).
Speaking about the JCR Citation Reports, Bob Howard, Vice President of Journals Editorial, SAGE Publishing remarked:
"SAGE has long recognized the value and need to consider multiple measures of journal quality to ensure the creation of a balanced picture regarding journal quality and impact. The annual JCR reports are one measure.
We are pleased to, once again, be able to report continued growth and strong performances across both the SCI and SSCI categories for our journal portfolio. Although just one measure to assess journal quality, it is pleasing to see increased JCR Impact Factors across our portfolio, a strong reflection on the commitment and skill of our editors, article contributors and the highly talented teams that support them."
#