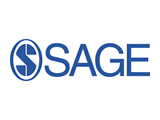 SAGE, The Royal Society and World Scientific will be presenting a panel discussion on 'Publishing models, quality, citations and usage' at the 19th Beijing International Book Fair on the 30 August 2012.
The panel, chaired by Paul Evans, Managing Director of SAGE, Asia Pacific; Phil Hurst, Head of Publishing, the Royal Society; and Rebecca Fu, China Country Manager of World Scientific, will address the issue of publishing models, quality citation and usage in depth, placing these issues in the framework of how each individual international publisher is working to address China's specific research needs in a global context.  Present during the discussion will also be special guest, Professor Xiang Anquan editor in chief of Science Press, China's largest STM publisher.
The panel is aimed at librarians, academics and those with an interest in the provision of publications and opportunities for getting published globally. Panelists will explore the debate on open access globally as well as discussing the potential scenarios that may affect China specifically. In addition, the speakers will focus, in depth, on the challenge of finding high quality academic research as research output continues to dramatically increase, as well as debating two key areas of measurement, usage and citations, which need careful management to ensure the best value for all.
The panel discussion is being held in conjunction with the Beijing International Book Fair, the four day event which seeks to highlight the future publishing services in China and the relevant offerings and approaches for each of these professional participants: librarians, academics and publishers. Attended by over 12,000 delegates, The Beijing International Book Fair illustrates how China plans to contribute to the growth of the global publishing research process and will continue to do so in the future.
Entry to the panel discussion is by invitation only. Please contact: Saiying Peng at SAGE Publications in Beijing, China.