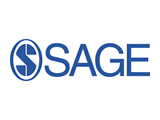 SAGE today announces that it has acquired the open access journal ASN NEURO, the official publication of the American Society for Neurochemistry (ASN).
Established in 2009, ASN NEURO provides glial and neuro scholars with high-quality research articles and reviews that cover recent advances across the breadth of the cellular and molecular neurosciences. In the top third of all neuroscience journals ranked with ISI,ASN NEURO contributes to the latest body of scholarship in its industry through a rapid yet thorough peer review process and immediate publication.
"With a mix of the latest glial and neuro research, ASN NEURO provides a unique voice to both communities," commented David Ross, Executive Publisher of Open Access at SAGE. "Known for publishing strong research in real time, SAGE is delighted to add this publication to our portfolio of open access journals."
The journal's research is broken down into nine "knowledge environments" including chemistry, genetics, metabolism, development, glia, repair, degeneration, immunity, and signaling. The groupings allow papers to be discovered by specific article or searched based on the other articles with which they are associated.
"I very much appreciate the publisher that launched the journal, Portland Press – it was an outstanding launch and we are in an exciting position with a great impact factor as a result," said Dr. Monica Carson, Editor-in-Chief. "At this point going forward, we are very much excited about being associated with a publisher that has other journals in the neurology and neuroscience domains. We look forward to articulating our research to a broader community and to communicating our research around the world. SAGE is the publisher ideally suited to help us accomplish these goals."
ASN NEURO will transition to the SAGE Journals platform June 2. To find out more about the journal, click here.