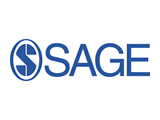 SAGE is pleased to announce that it has reached an agreement with the Canadian Pharmacists Association (CPhA) to publish its flagship journal, the Canadian Pharmacists Journal (CPJ), beginning in 2013. Established in 1868, CPJ is the oldest continuously published periodical in Canada.
"This new partnership with SAGE will help CPJ to achieve a greater international reach in readership," said James de Gaspé Bonar, Senior Director of Digital Publishing Solutions at the Canadian Pharmacists Association. "We are very pleased with SAGE's publication offerings, including Scholar One, the HighWire platform and their dedicated sales and production teams. We are looking forward to a mutually beneficial relationship over the next few years."
CPJ features original research and review papers on pharmacy-related news and innovative practice models as well as a variety of clinical and business topics. CPhA supports pharmacists as leading health professionals in their efforts to advance the profession of pharmacy, optimize medication use, and enhance health outcomes for their patients.
This is the second scientific Canadian journal to be published by SAGE, following the announcement of the Canadian Journal of Occupational Therapy last month.
"We are excited about this new partnership with The Canadian Pharmacists Association and look forward to helping the Canadian Pharmacists Journal grow in front of a global audience," said Bob Howard, SAGE's Executive Director of U.S. Journals. "We are confident that this new partnership will allow SAGE to continue to build a lasting relationship with the health care community in Canada."