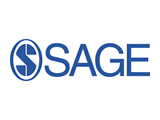 SAGE and the Royal College of General Practitioners (RCGP) have today announced a new agreement to publish InnovAiT from January 2013.
InnovAiT is the RCGP's journal developed to support members of the College who are Associates-in-Training (qualified Doctors who are specialising in General Practice). The journal is valuable to a broad range of medical professionals, from entry level, through specialist training to qualification as a GP. It complements the British Journal of General Practice (BJGP), rotating through the RCGP curriculum on a three-year cycle. Each issue focuses on two clinical themes and one non-clinical area. Educational articles are also supplemented by a news section on important policies, research and guidelines relevant to GPs, GP career profiles and insights as well as exam tips for the MRCGP examination. InnovAiT also provides information relevant to the needs of GP trainers, trained and newly qualified GPs, practice and community nurses, foundation level doctors and medical students contemplating a career in primary care. InnovAiT is a monthly publication edited by Dr Chantal Simon.
"We are delighted to have been selected to publish RCGP's prestigious journal, InnovAiT" said Karen Phillips, Editorial Director, SAGE. "At SAGE we see clear synergies between our core values and those of our society partners: we are committed to supporting their goals in furthering key fields of knowledge, and supporting education and training with the widest dissemination of research. With a strong portfolio in Medicine and Public Health, we look forward to building our relationship with RCGP and InnovAiT, and further developing this key resource for medical practitioners in primary care."
RCGP Chair Prof. Clare Gerada said: "In a very short time InnovAiT has become the 'must read' journal for GPs in training. It is a riveting and relevant reference point for all our GPs of the future, whatever stage of their training they are at. We are pleased to be working with SAGE on the next exciting stage of InnovAiT's development and hope it will go from strength to strength."
The first SAGE issue will publish in January 2013. The new website will be http://INO.sagepub.com/.