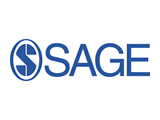 SAGE, a leading independent and academic publisher, and The Conversation, a major online news website supporting access to high quality academic research, are today delighted to announce that Ziyad Marar, SAGE's Global Publishing director, will be joining The Conversation's board.
Welcoming Ziyad Marar to the board, Chair Paul Curran remarked:
"Ziyad has been a great friend of The Conversation since launch and we are delighted that he will be joining us as a Trustee.  He brings with him a range of skills that will be invaluable as we grow both our reputation and our reach."
Originally launched in Australia in 2011 and now their largest independent news site, The Conversation UK, brings a unique combination of academic rigor and journalistic flair to the world of academic research. Articles published on the site are authored by academics with the help of experienced journalists to ensure research is accurately reflected within the media. SAGE has been a supporting partner of The Conversation since its launch in the UK, jointly supporting the important role that The Conversation plays in helping academics to engage directly with the public and increasing the reach, impact and public understanding high quality influential academic research.
Speaking of his appointment, Ziyad Marar, Global Publishing Director, SAGE, further commented:
"I've been so impressed by what The Conversation has achieved in such a short time. So many of our authors now have the means to bring their ideas and research into the public sphere thanks to the skill and know how of Stephen Khan and his excellent editorial team. As academics and universities focus all the more on 'impact' and 'engagement' the timing is particularly apt.  I'm thrilled to be joining The Conversation UK's board and to be part of a project that deepens the ties between 'academic rigour' and 'journalistic flair'.