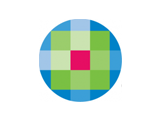 Wolters Kluwer Health, a leading global provider of information for healthcare professionals and students, announced today that the Ministry of Health (MOH) of the Kingdom of Saudi Arabia has launched nationwide open access to UpToDate®, providing nearly 80,000 physicians and nurses with access to its acclaimed clinical decision support resource.
"The MOH, in line with its Patient First strategy, is working to ensure a higher and more consistent quality of care and better health outcomes, two strategically important goals of the Ministry of Health," said Dr. Mohammed R. Alyemeni, the Deputy Minister for Planning and Health Economics. "UpToDate helps us realize these goals by equipping all clinicians with ready access to the most current best practices and expert-authored clinical recommendations to make the best decisions for patients."
 Starting in January of 2014, the five-year national access partnership with Wolters Kluwer Health provides UpToDate to healthcare professionals at over 250 Ministry of Health Hospitals, 100 private hospitals, military hospitals, national guard hospitals, universities, the Saudi Digital Library, as well as all clinics and primary care centres in the Kingdom. 
"The Ministry's dedication to improving healthcare in Saudi Arabia is strengthened by providing nationwide access to the most current and comprehensive clinical information for treating patients," said Denise Basow, MD, Vice President and General Manager, UpToDate at Wolters Kluwer Health, Clinical Solutions. "We look forward to supporting the Saudi Ministry of Health as a trusted source of evidence-based medicine that enables clinicians to answer questions at the point of care."
Throughout the kingdom, access to trusted, evidence-based medical information covering more than 10,000 clinical topics in over 20 specialties will be available to every Internet user via several methods: the Ministry of Health Portal (http://www.moh.gov.sa), the UpToDate website (http://www.uptodate.com/contents/search), the UpToDate Mobile app for iOS, Android, and Windows 8, and directly within hospitals' Electronic Medical Record (EMR) systems that support UpToDate integration.
Arvind Subramanian, President and CEO, at Wolters Kluwer Health, Clinical Solutions said, "Working with ministries of health and other major government agencies is an essential part of our mission to improve care everywhere." Subramanian added, "For an organization that is driven by innovation and customer focus, the national rollout of UpToDate in Saudi Arabia serves as a showcase of how we can partner to leverage web, EMR and mobile access technology on a national scale to help more doctors with clinical decision-making."